1979 was the year Custom Machine had its beginning in the garage of
founder Harold A. Biddle. In 1987, Custom Machine moved into a new
(5,000 sq. ft.) building. Custom Machine was incorporated in January of
1993 and by 1997 had out grown the Kansas, Ohio building. In 2004 the
business was sold to current owner and president, David Hammer.
Custom Machine, Inc is located near Tiffin, Ohio. The 19,000 sq. ft.
building contains the corporate offices, machining and fabrication area.
A four bay shipping and receiving dock rounds out our facilities. Our
four line computerized phone system with automatic roll-over
provides quick customer service. Using the latest 
Smart Phone technology, we can email pictures with voice notation back
to our shop enabling us to start emergency repair work even faster,
keeping your down time to a minimum. A networked computer system
utilizing the latest JobBOSS job tracking software links the main office
with the shop floor. This system provides constant monitoring of work in
progress, materials on order, delivery dates and shipping schedules. Our
in house cad system provides complete design work along with a H.P.
Designjet T120 for blueprints ranging from size A to E.
In January of 2022 we added our 10th Mazak to expand our CNC lathe and
milling capability (4 lathes, 6 vertical mills). A Mitsubishi Wire EDM
(FX10) provides excellent support for machining complex patterns. Our
machinist's are experienced in all types of machining, from expert tool
and die to trained CNC operators. To aid our machinist in producing top
quality work we provide inspection tools (CMM,Marble surface plates,
Hardness tester, various indicators, gage blocks and standards,
electronic indicators, internal groove gages, etc.). We also carry a
large stock of raw steel for quick response to our customers needs.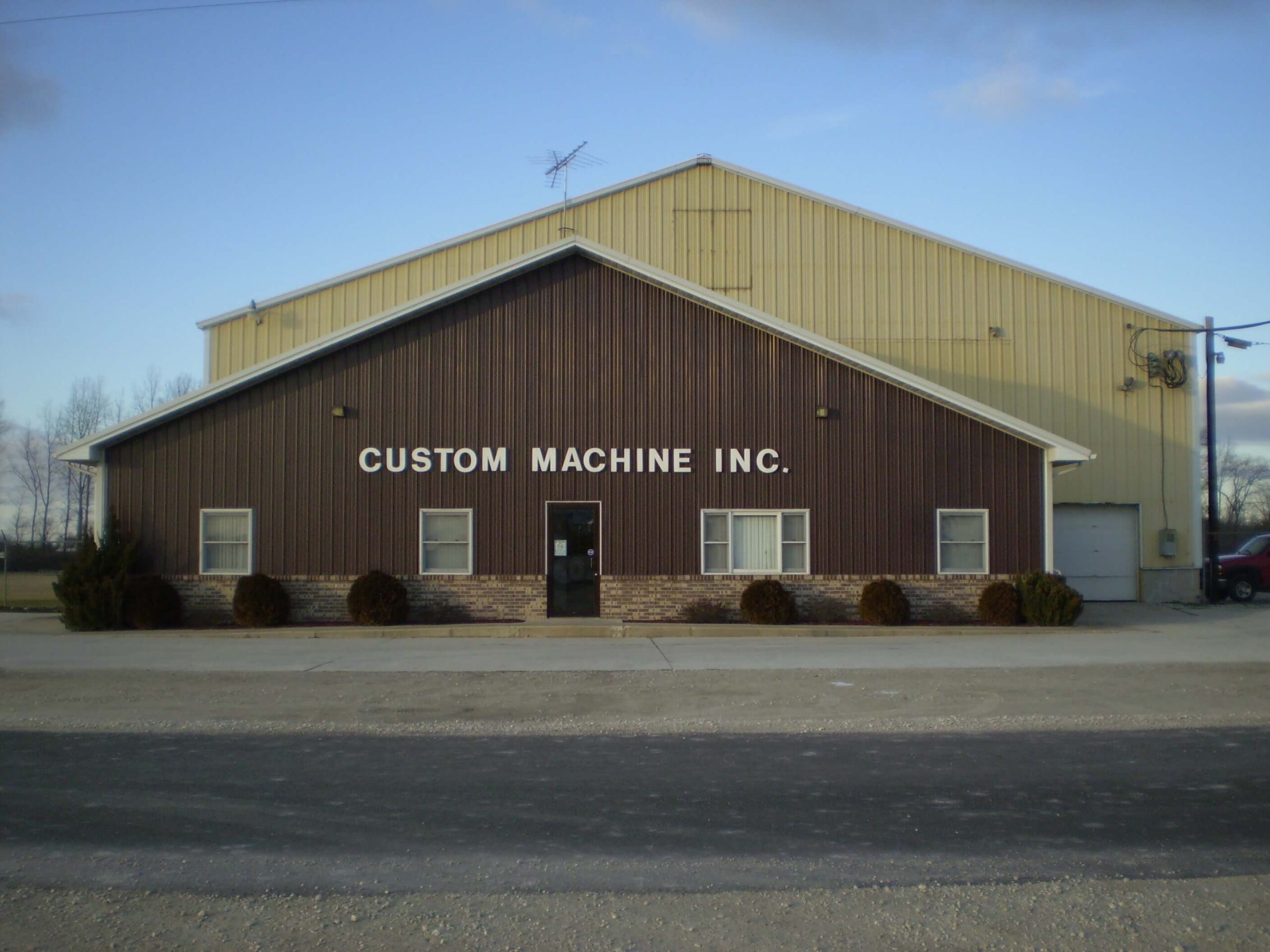 Custom Machine Inc. is committed to providing its customers with top
quality products and services at competitive prices. We are continually
investing in new equipment to improve our service and lower your cost.